Ryan Hemsworth and BADBADNOTGOOD each appeared at the 2014 Halifax Pop Explosion last week and we took part in a live, panel interview together at the Museum of Natural History. Ryan's a talented electronic artist who originally hails from Halifax and whose new record, Alone for the First Time, is out November 4 via Last Gang Records. Keyboardist Matt Tavares, bassist Chester Hansen, and drummer Alex Sowinski are the brains behind BBNG, a popular instrumental hip-hop trio from Toronto whose latest album, III, is out now via Innovative Leisure and whose new collaborative album with Ghostface Killah, Sour Soul, is due out this February. Here, we discuss first encounters with the internet, dial-up and ICQ, Duke Nukem, Goldeneye and N64 and instructions, Napster, having a strong but casual social media presence, being online and sharing things all of the time, the importance of twitter, shy and quiet irl, virtual trolling and real-life confrontation, how BBNG posted a video of an Odd Future cover song online and it blew up, Alex is extroverted and smart, being angry at Lenny Kravitz, Ryan's label Secret Songs and its connection to finding music on Soundcloud, crate digging and Muchmusic, Nelly and porn, ogg, why hip-hop, electronic and computer sounds perk Ryan's ears up, soaking in music and putting it back out, BBNG drinking Ryan's rider, how BBNG got together, great Indian food in Mississauga, MF Doom and Humber, Chester Hansen is pretty great, jazz time and hip-hop time, what's the deal with rap shows, a surprise but delayed collaboration with Ghostface Killah and Raekwon, fusion ska, hardcore punk scenes within Toronto suburbs, loving the Backstreet Boys and Blink 182, Travis Barker, Matt loved Godspeed You! Black Emperor and Dinosaur Jr., Ryan's life in Halifax, playing guitar and singing badly, the stifling creative environment in music institutions, rude messages from music teachers, BBNG got no kick against modern jazz, heroin or something crazy, Tom Grosset, Ryan's journalism studies in Halifax, media manipulation, putting music out there, the rave cruise Holy Ship, not having an EDM moniker, freaking out about Ghost and Rae, the BBNG Slick Rick story, Ryan's new album Alone for the First Time, looking up to Caribou and James Blake, the song "Surrounded," the BBNG/Ghostface collab album Sour Soul, Ghost wants to play music like he's flipping channels, Ryan's song "Snow in Newark," Flea and Kobe, BADBADNOTGOOD's song "Velvet," and that was it.
Related links: ryanhemsworth.com badbadnotgood.com halifaxpopexplosion.com vishkhanna.com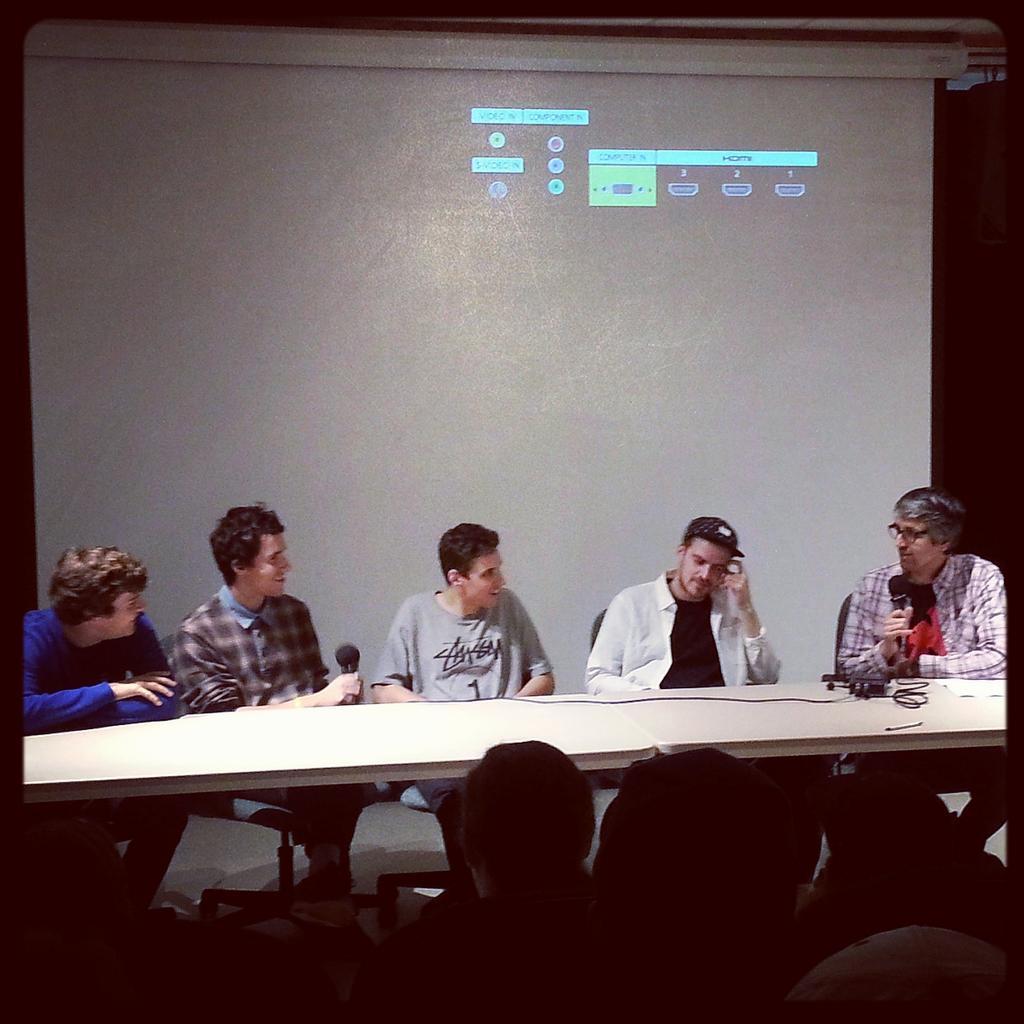 Listen, subscribe, rate/review on iTunes.
Podcast: Download
Subscribe: Apple Podcasts | RSS