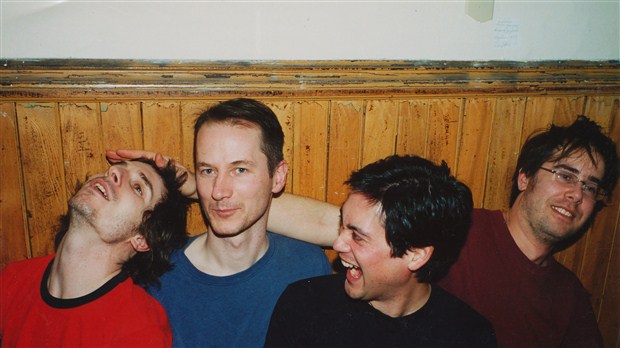 The following piece was published in truncated form on CBC Music. Here's the full version. 
In the summer of 1995, the Super Friendz released their debut LP, Mock Up, Scale Down on Sloan's murderecords imprint. At the time, Mock Up, Scale Down seemed like another exciting document from a prolific Halifax music scene that launched Sloan, Thrush Hermit and Joel Plaskett, Jale, Al Tuck,Buck 65 and more into the national consciousness. But over the years, as young bands like Zeus and the Bicycles touted its influence, the record's status has grown further.
The three-headed songwriting democracy of Charles Austin, Matt Murphy and Drew Yamada inspired legions of fans and younger musicians with their skillfully crafted, explosive, thinking man's pop-rock balladry. Drummer Dave Marsh, with his enigmatic, occasional membership, gave them the perfect rhythmic foundation they found so elusive in an oddly Spinal Tap-ish way (no drummers were harmed in the making of this band but they sure didn't stick around for long).
The Super Friendz played the Halifax Pop Explosion this past October. Their last release was 2003's Love Energy and, before last month's show, they'd been quiet for about nine years. On Friday, Nov. 16, they play Toronto's Lee's Palace and, to mark the return of one of the greatest North American rock bands, an oral history of their formation and first album seemed in order. This is it, here we go. Continue reading →