Sweet people speak on speaking with me sweetly.
Cousins is an excellent two-piece band from Halifax, Nova Scotia featuring Leigh Dotey and Aaron Mangle. They make an impassioned, fun kind of indie-rock and their latest album, The Halls of Wickwire, is rad and out now via Hand Drawn Dracula Records. A few weeks ago at the Halifax Pop Explosion, Aaron took me for a drive and chat while he was running errands. Here, Aaron and I discuss running stopping signs and narrowly missing a limo, Aaron's 1985 Mercedes Benz station wagon, in the Maritimes the pedestrian is the king of the road, Athens Restaurant, fancy car vacuum, stopping by a Halifax liquor store, Aaron's house show featuring Joyful Talk, Jon Mckiel, and Freelove Fenner, Boxing Rock Beer from Shelburne Nova Scotia, house comedy shows, Wolfville Nova Scotia, King's College, 19+ or 30+, security, no hoods, Back to the Future, Reduce Reuse Recycle Responsible, Jay Crocker's car, the bands Bad Vibrations and Husband and Knife, down at the Khyber, Charles Austin's Ultramagnetic Studio, there's Cold Specks, Sarah Mangle, Aaron is a letter carrier for Canada Post, weird mail, oh I meant weed mail, the new Khyber, asbestos, city ruses, meeting people, Aaron Levin from Weird Canada, some background about Cousins and their new album The Halls of Wickwire, Aaron's late, beloved grandmother and her influence on Cousins, Leigh from Cousins, Ben from PS I Love You, psychic grandmother and the game of Scat, Nicole from Aux and two North of America records, the song "Body," a murder mystery, specific writing, Cousins is taking a break, yelling at Paul from PS I Love You, the song "Death Man," and then we were alone.
Related links: cousinscousins.bandcamp.com handdrawndracula.com vishkhanna.com
Listen, subscribe, rate/review on iTunes.
Podcast: Download
Subscribe: Apple Podcasts | RSS
Charles Austin lives in Halifax, Nova Scotia and is one of the best musicians, producers, and people that I know. Austin has played in bands and projects like Neuseiland, the Lodge, Lost Wax Guild, Aqua Alta, and Psychic Fair and has also collaborated with Buck 65 and Al Tuck among others. He first gained prominence in the mid-1990s when his band the Super Friendz became underground favourites, releasing three killer albums and touring the continent as headliners but also frequently opening for people like Sloan and Guided By Voices. Their landmark debut album, 1995's Mock Up, Scale Down was issued on vinyl for the first time last year and, after years of inactivity, the band is playing select shows including one at the Hillside Festival in Guelph on Saturday July 26. Here, Charles and I discuss how playing a single show is pretty selective touring, the Super Friendz drummer issues and why Kieran Adams is filling in for Dave Marsh at Hillside, meeting your new bandmate two days before a big show together, Halifax and Hurricanes Arthur and Juan, abandoning your family for Mike O'Neill, the Trailside in PEI, great Halifax bands like Monomyth, Walrus, and the Scoop Outs, local venue issues, recording cool bands like Paper Beat Scissors, Nathan Doucet is a great drummer, Josh Salter is a rocking encyclopedia, the Psychic Fair band and working with the lovely, underrated Jenn Grant in Aqua Alta, reading rock books like Feeding Back: Conversations with Alternative Guitarists from Proto-Punk to Post-Rock by David Todd, the best songwriter is Al Tuck, 1995 and Clive Macnutt, the vile temptress that is music, how to encourage your children's interest in music, how your kids' peer groups might ruin the bond you've forged with your kid, the Wiggles versus Ramones, American underground music in the 1980s, early Super Friendz jams, learning how to engineer and produce records, noted Nova Scotia producer Brendan Maguire, what's up with the Super Friendz's current status and that unfinished new album, the song "Mountaineer," and then we're good to go.
Related links: thesuperfriendz.tumblr.com hillsidefestival.ca vishkhanna.com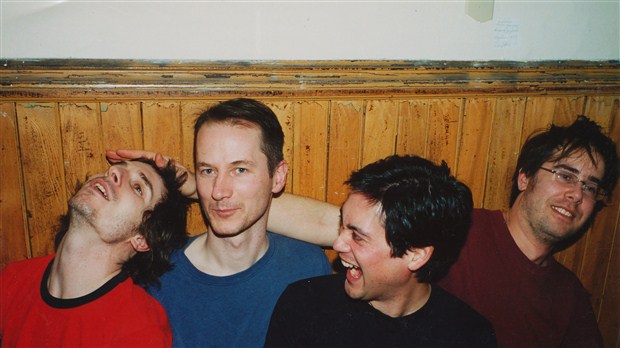 Listen, subscribe, rate/review on iTunes.
Podcast: Download
Subscribe: Apple Podcasts | RSS