Britt Walford is a world-renowned drummer who lives in Louisville, Kentucky. In the 1980s he played in notable bands like Squirrel Bait, Maurice, and, for a spell, in the Breeders. Walford is best-known though as a founding member of Slint who initially had a short lifespan but whose second LP, 1991's "Spiderland," is easily one of the greatest, most enigmatic American rock albums of the 20th century. "Spiderland" was recently reissued in a super deluxe, limited edition box set, prompting Slint to do a small run of American and Canadian shows. At around the same time, a new band featuring Walford and multi-instrumentalists Zak Riles and Tyler Trotter surfaced with a new album of their own. The band is Watter and their latest record is a sprawling, ambient, post-rock thing called This World, which is out now via Temporary Residence. Here, Britt and I discuss what the people of Louisville do with the birds, where the band Watter comes from, the bands Grails and Strike City, what goes on in Louisville and how more bands have been playing there lately, Watter and Krautrock and clicking together, Britt plays the drums while Tyler and Zak do other things, Britt came later, recording then songwriting, how Watter works live, Cluster, Tangerine Dream, and Can, how Britt was last in a band 20 years ago and it was called Evergreen, how he ends up joining established bands a lot, what he's been doing outside of making music since Slint and Evergreen ended, how the end of Slint may have impacted Britt's interest in starting new music projects, raising children and pursuing an undergrad degree, what college means, piano lessons and drums, parents do understand, Rock Against Racism in Louisville, starting something versus jumping in, the Misfits and Samhain and Kentucky and Will Oldham, 3,138 and what the numbers mean, shitting in a cup, familial influences, Watter is fun, younger people, Lance Bangs getting Slint to talk for the doc Breadcrumb Trail, Britt's role in the "Spiderland" reissue, Slint bassist Todd Brashear managed the project, why Todd doesn't play Slint shows and what that's like, getting used to playing Slint songs, selling all of the box sets, how it came together, Slint archives, what Breadcrumb Trail taught Britt about Slint, Todd thought the band was nutty, working in Slint compared to working with other people, what mastering engineer Bob Weston did to make "Spiderland" sound better, mastering machines, the future of Slint, the future of Watter, the song "This World" and then it's good night, captain.
Related links: temporaryresidence.com slintmusic.com vishkhanna.com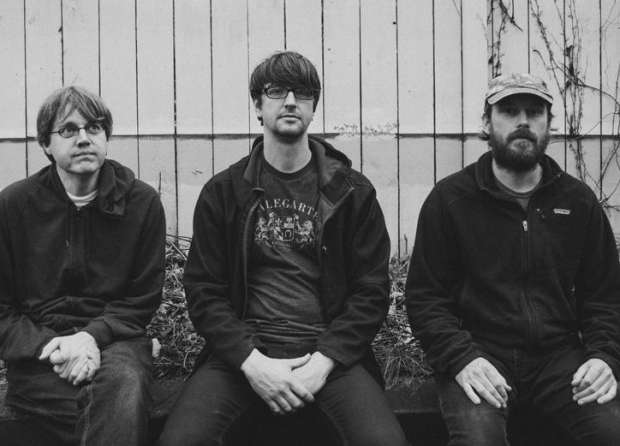 Listen, subscribe, rate/review on iTunes.
Podcast: Download
Subscribe: Apple Podcasts | RSS