good evening,
This Wednesday the Mich Vish Interracial Morning Show! is pleased to welcome Terrie Hessels of the Ex to the program at 8:05 AM EST.

The Ex and Getatchew Mekuria
Terrie's a co-founder of the Ex, one of the mightiest and most respected bands in underground post-punk. Formed in the Netherlands in 1979, the Ex have been incredibly prolific, releasing more than 20 albums, even more EPs and singles, and some powerful live films as well. Though original member G W Sok left the band earlier this year, the Ex have endured to celebrate their 30th year together with a new career retrospective called 30 and a DVD culled from performances in 2004 called The Convoy Tour: 25 Years of the Ex.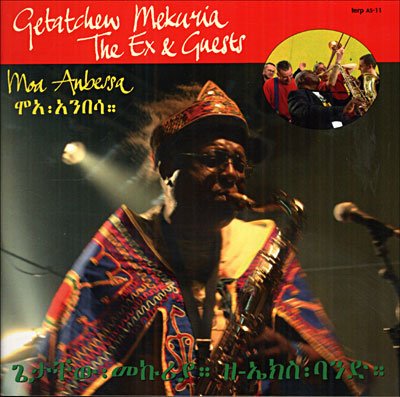 Renowned for their adventurous collaborations, the band's most recent original album was 2006's spirited Moa Anbessa, which was credited to Ethiopian jazz great Getatchew Mekuria, the Ex, and Guests. Well, that exact same configuration is touching down here for the Guelph Jazz Festival this Friday evening, which is just a mind-blowing happening as far as I'm concerned. We're honoured to have Terrie on to tell us more about it, so please tune in.
Remember, if you can't tune in live at 8:05 AM EST on 93.3 FM or www.cfru.ca to hear this appearance by Terrie Hessels of the Ex, you can download an mp3 of it for up to 30 days here.
thanks,
vk