Lee Paradise is the stage name of an endlessly creative young man from Toronto named Daniel Lee. Over the past few years he's been a key figure in unique bands like Hooded Fang and Phèdre and he co-founded the Daps Records label. This past April, Pleasence Records and not unlike released the excellent Lee Paradise album Water Palace Kingdom and he's been keeping busy ever since. On Friday November 14, Lee Paradise performs at Long Winter at the Great Hall in Toronto and, to mark the occasion, Daniel and I talked about two record labels, one record, why Lee Paradise was necessary, getting personal, going down to the basement to make a new Hooded Fang record, stress and on-stage meltdowns in Montreal, amoureux, pissing in a sink, love can be crude, tears and water and emo, making clean music dirty, making interesting music reggae, reacting to and reflecting Toronto, competitive juices, a normal crazy family life, not loving music school, rapping as Able D, Beastie Boys and Wu-Tang Clan, seeing shows at the Music Gallery as a kid, battles of the bands at the Opera House, high-speed electronic music, the Harris Institute is not like DeVry, why Daps Records came to be, making a living as an artist these days, selling out and making ethical decisions, sludginess, surf rock and Joe Meek, Hooded Fang's musical journey, control versus collaboration, limitations are good, Hooded Fang tour dates including a Nov. 29 show at the Silver Dollar in Toronto, Moss Lime, Fixture Records, Milk Lines, Daps Records is still a thing, the song "Farisian," and then it's paradise lost.
Related links: facebook.com/leeparadisesongs torontolongwinter.com vishkhanna.com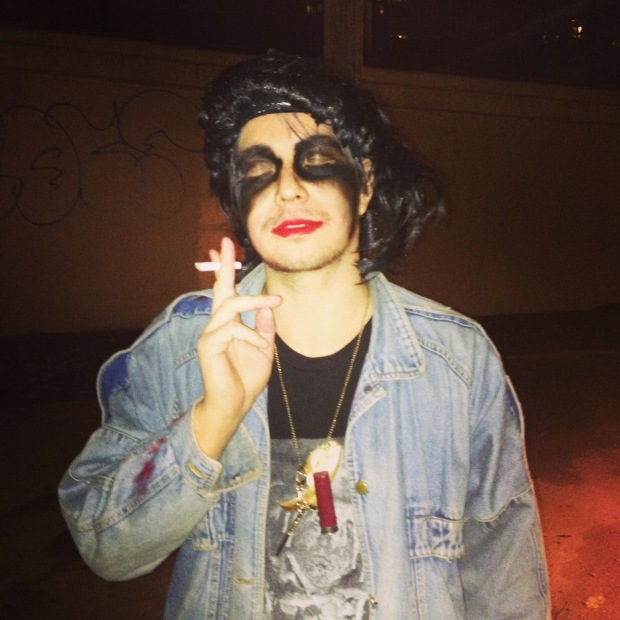 Listen, subscribe, rate/review on iTunes.
Podcast: Download
Subscribe: Apple Podcasts | RSS